If you have picky eaters, or teens or tweens in your house, then dinners are likely tricky! Here are some Delicious and Easy Dinner Ideas for Teens and Tweens that are sure to please! They are easy to make, full of flavor, and unique so your kids can expand their food horizons.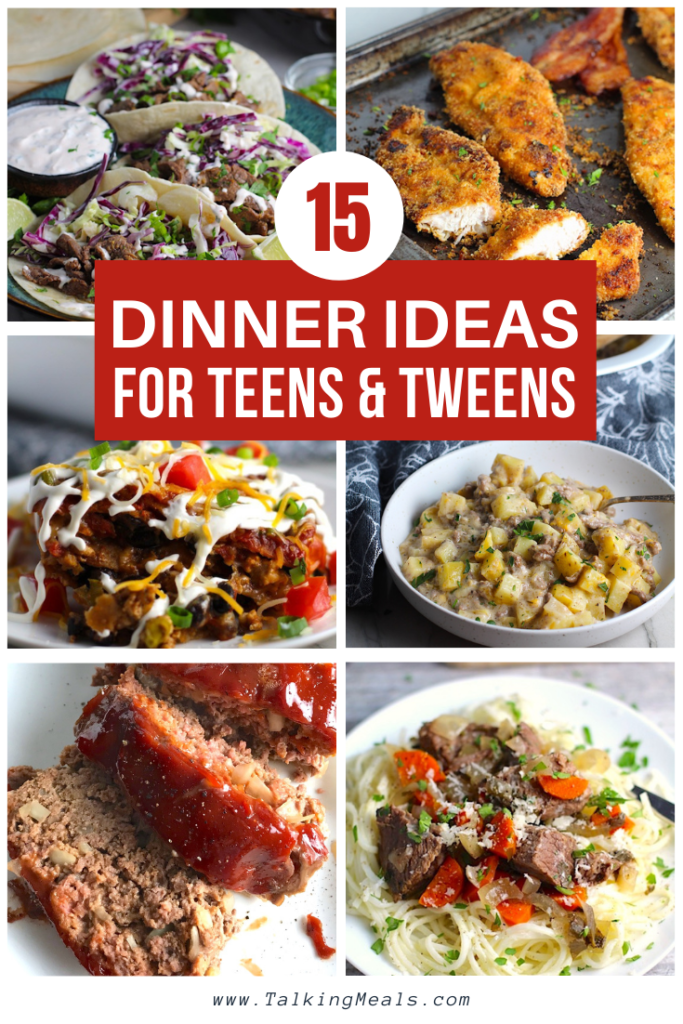 When it comes to the tween and teen years, kids often change their eating habits. Sometimes kids stop wanting to eat breakfast. Perhaps they crave more sugar and snacks. Some become more adventurous with food, while others become suddenly picky. They love something one week and they are over it the next. With all of this in mind, today I have for you a list of dinners that I have heard from other parents of tweens and teens really hit the mark! Of course, not every recipe on the list will please everyone. My 12-year old daughter loves many of these, but not all. However, it's a great start, so hopefully, you can incorporate these easy dinner ideas for teens and tweens into your life.
THE BENEFITS THESE DINNERS HAVE IN COMMON
EASY – let's face it, your kids don't care how easy dinner is for you, they just care that it's there. However, YOU and I CARE!! Oh yes we do. We are busy and we need easy dinner recipes. Besides, if your kid changes their mind and decides they no longer like the recipe, it best that you didn't spend hours making it.
FLAVORFUL – Tweens and Teens may still (or start to be) picky eaters, but they are likely looking for more flavor from their food than when they were younger. Let's take a simple example, pasta. When my girls were little, plain pasta with nothing on it was perfect. However, today, pasta must have at least butter or salt, if not a sauce.
UNIQUE – Tweens and Teens are at an age where they may start eating out with friends. They want to be able to feel like they have tried enough variety and options so that they can make recommendations or just fit in. While they may still want classics, such as cheeseburgers or pizza, they also may be wanting to eat more grown up, unique, or trendy foods. For example, my daughter started eating sushi and korean tacos, among other new foods. Now is the time to try new things, so these are dinner ideas teens will want to try because they are new, but not scary!
Here are 15 Delicious and Easy Dinner Ideas for Teens and Tweens that you can make any time of the year!
15 DELICIOUS & EASY DINNER IDEAS FOR TEENS AND TWEENS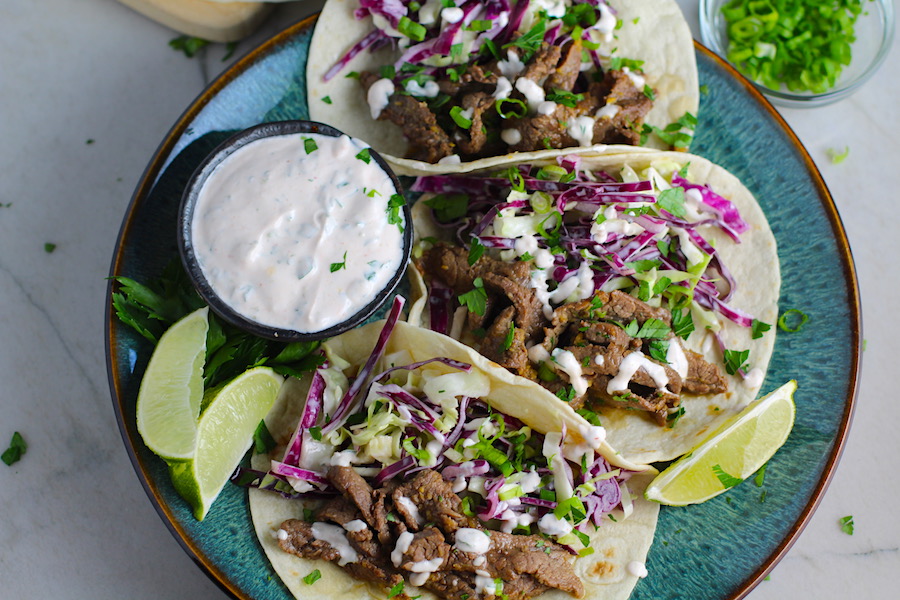 These Korean Beef Tacos are crazy good! The super easy marinade and sauce comes together in just minutes and marries with the steak for the most intensely perfect flavor. Flank steak is one of those cuts that I find you cannot go wrong with, as it's always tender and easy to eat. The Soy sauce brings salt, the sesame gives nuttiness, the vinegar gives acidity, the brown sugar brings sweetness, and the ginger and garlic bring loads of spice and flavor! Each amazing taco gives you this perfect steak PLUS, crispy and crunchy Sesame Cabbage Slaw, PLUS creamy, cool, Cilantro Lime Sriracha sauce! Some kids may not want the cabbage slaw on the tacos, so plan ahead and make a quick veggies for the side that they will eat.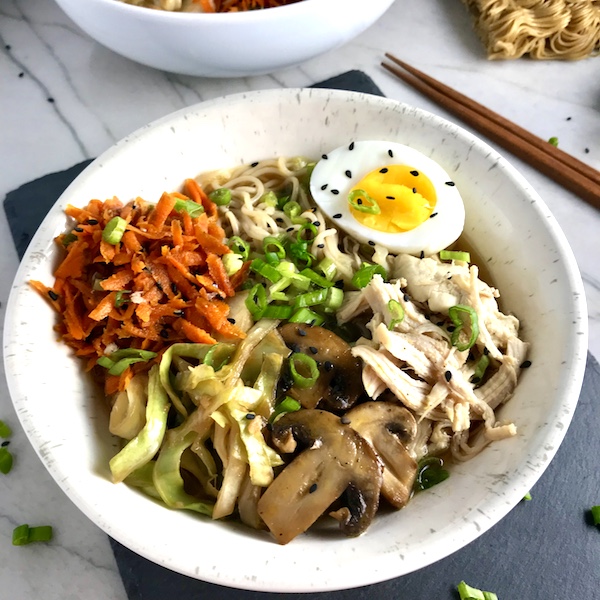 This Ramen Noodle Bowl Dinner is a kid favorite at any age…tons of noodles, flavorful broth, chunks of hearty chicken! This recipe also has crunchy cabbage, sweet carrots, hearty mushrooms, creamy soft boiled egg, sesame seeds and scallions to give a fresh bite. Here is where you can customize the ingredients to what your family likes. The broth is super flavorful with scallions, garlic, ginger, sesame oil, soy sauce, and chicken broth. Is your mouth watering yet? Ramen Noodles are a great dinner option to turn into a make-your-own noodle bar. You can make all of the various toppings/ingredients ahead, reheat, then serve in separate bowls that everyone can help themselves to.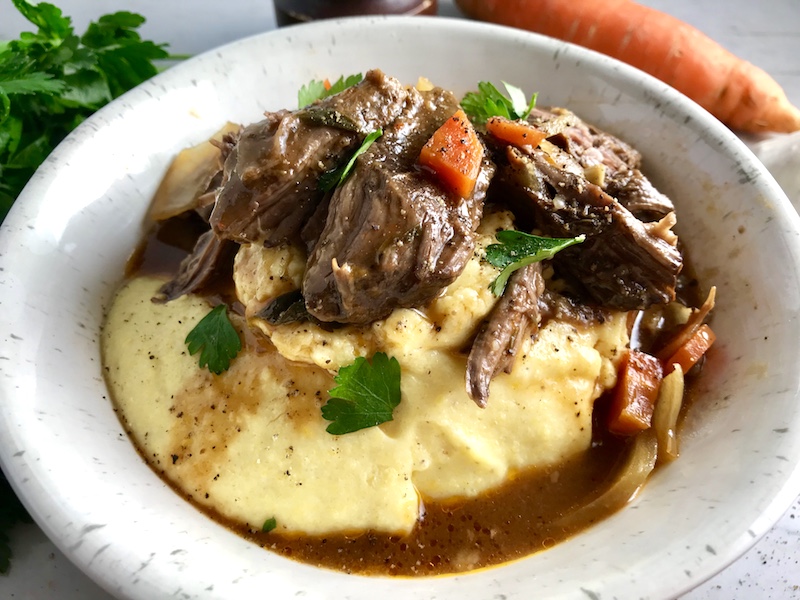 Easy Slow Cooker Short Ribs are always a show-stopper and the perfect main dish for entertaining. Teens and Tweens seem to love this recipe because while there are so many wonderful flavors and seasonings, it really is all about the tender, melt-in-your mouth delicious meat. They are incredibly decadent and taste like you slaved away in the kitchen for your guests. The flavors from the onion, carrots, demi-glace, thyme, and garlic all seep into the meat, which is fall-apart tender and absolutely delicious. These Easy Slow Cooker Short Ribs taste amazing with mashed potatoes, Roasted Garlic Cauliflower mash, Fresh Pasta, or Creamy Parmesan Polenta.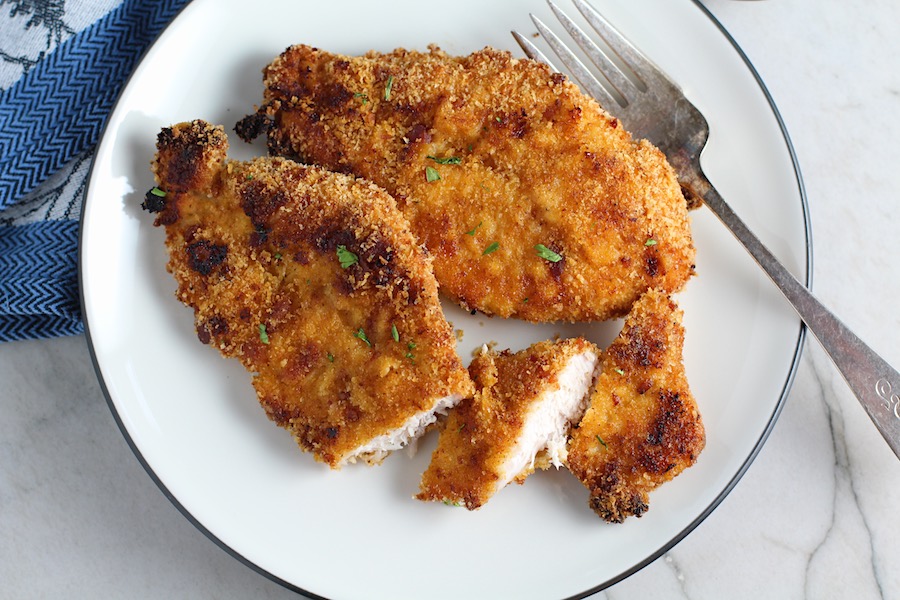 This is the ULTIMATE Family dinner that turns an ordinary chicken breast into an AWESOME treat! It's like a graduation from chicken nuggets or chicken tenders to real chicken that still delivers that breading goodness. My tween continues to ask me to make this one, so for me, there is no better endorsement. Easy to make and amazingly delicious, it's my Awesome Oven Fried Chicken Breast with Bacon Crumbs and Honey! When it comes to easy dinner ideas for teens, I mean…do you need to look any further than bacon? It's healthier because it's baked chicken, not fried, but still gives you all of the crispy, crunchy goodness! It starts with healthy, lean skinless and boneless chicken, which cooks nice and quick. That gets coated with sweet honey and then fantastic combination of crispy bacon and garlic seasoned panko breadcrumbs. Each bite delivers salty and smoky crunch on the outside and sweet moist and tender chicken on the inside. You could also add a touch of ranch seasoning to the breading to make a Chicken Bacon Ranch version!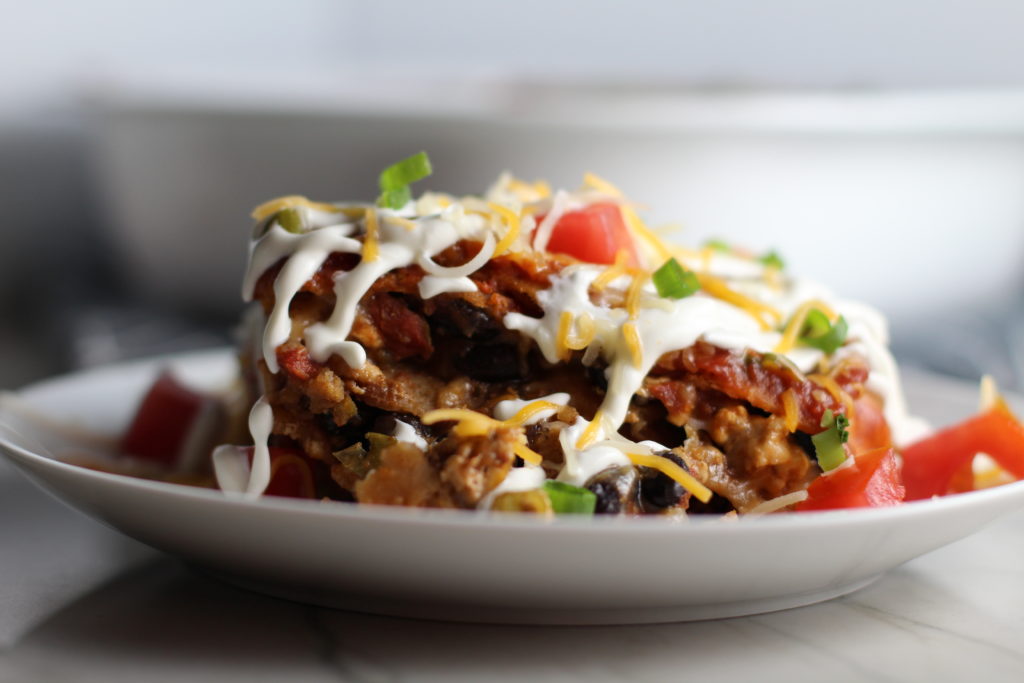 What could be better than layers of taco meat, tortillas, beans, and cheese? I have a family dinner delivery service in Hoboken, NJ and this is a client FAVORITE! You will love it because it's entirely made ahead, so definitely add this to your super easy meals list! Your teens/tweens will love it because it darn delicious! It's a Ground Chicken Taco Casserole that's made with healthier lean ground chicken, can be made ahead for your busy schedule, and can feed the entire family with leftovers for another night. Now THAT's what I'm talkin' about! This Ground Chicken Taco Casserole has corn tortillas layered with browned ground chicken seasoned with smokey mexican spices, black beans, tomatoes, and cheeeeese, and then more cheeeeese. Then topped with cheeeeese. Did I mention there was cheeeeese?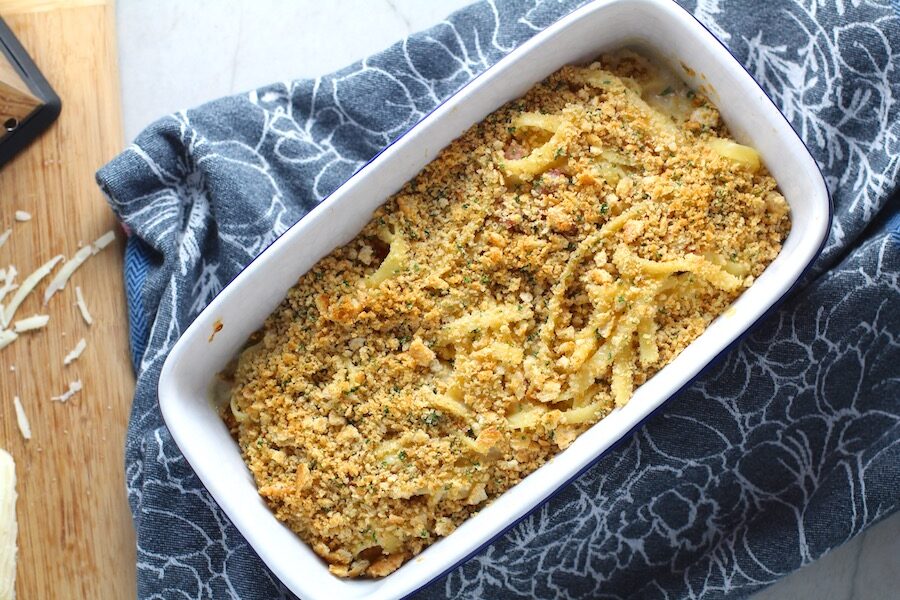 Luscious, decadent, mouthwatering, and irresistible. This is my daughter's Dreamy Bacon Mac and Cheese recipe and it'll make you sooooo happy! She came up with this recipe while we played Chopped at home and she had bacon and crackers in her mystery basket. I was so impressed, that I immediately turned it into a recipe. The creamy and cheesy sauce with a touch of smokiness from the bacon, coats each piece of pasta. You get the traditional cheesy backdrop from the cheddar and then more depth and nuttiness from the manchego. On top, crispy crunchy, indulgent bacon fat cracker crumbs! This is one of the best easy dinner ideas for teens, in my opinion ;).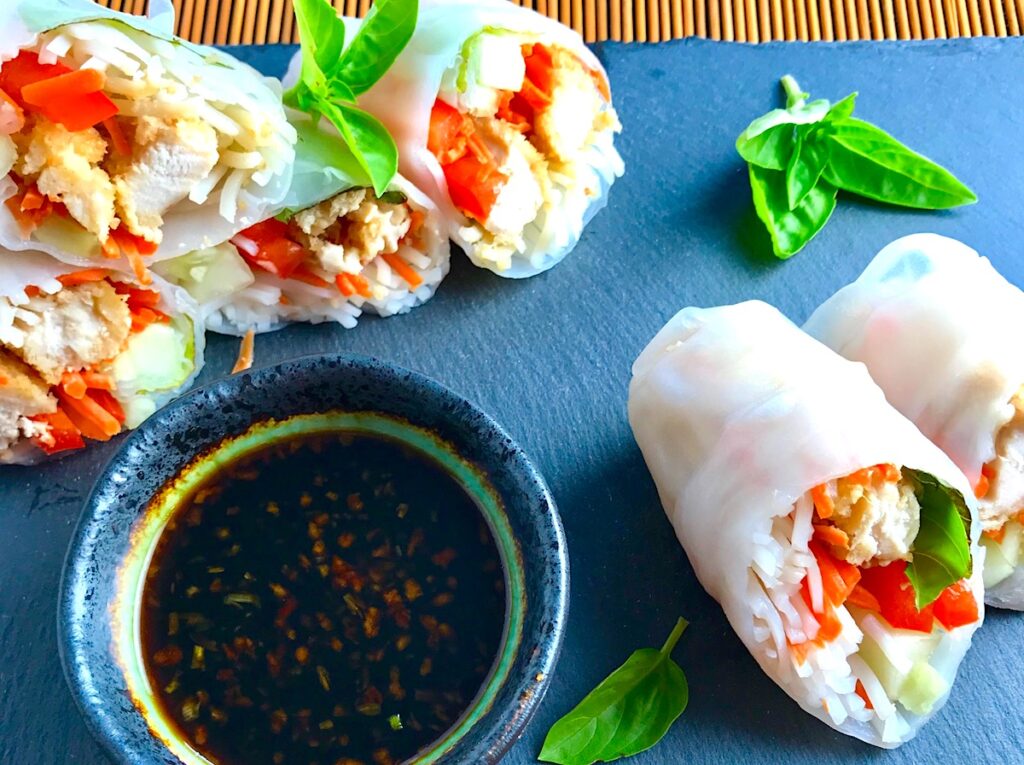 These Easy Teriyaki Chicken Summer Rolls with Garlic Honey Soy Sauce are so light, full of flavor, gluten-free, and fun to make with kids of all ages! These are filled with teriyaki chicken strips, rice noodles, carrots, red pepper, bean sprouts, and basil. However, you can use whatever filling ingredients you and your family love best! All get rolled up in a light moistened rice paper. What you get is this bite of freshness that you dip into the sweet, tangy, and salty Garlic Honey Soy Sauce. Summer Rolls are the healthier, non-fried version to egg rolls. They may seem intimidating to make, but once you find the rice paper, they are actually extremely simple!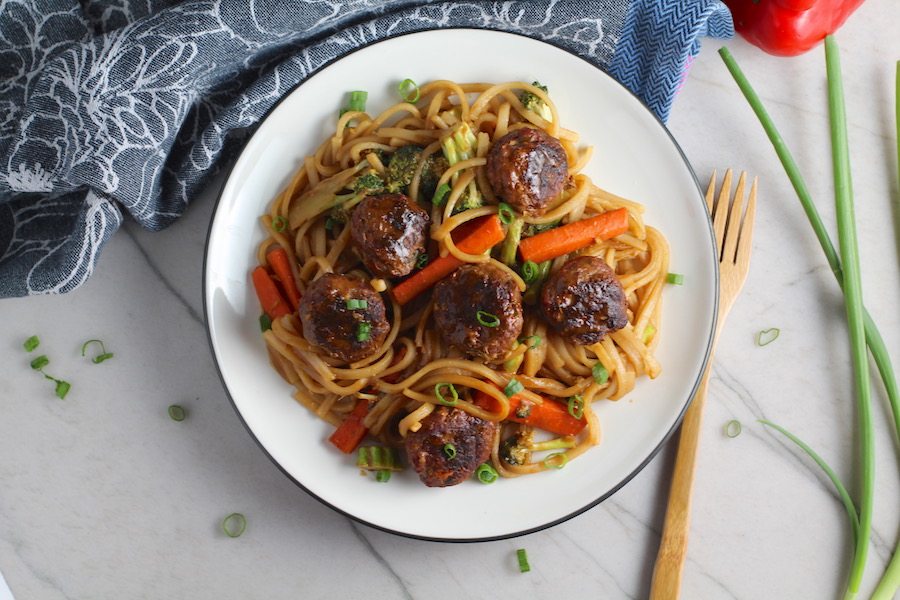 These Teriyaki Meatballs are sweet, salty, tangy, and so incredibly moist and addictive. It can be hard to get kids to try new flavors. But sometimes using familiar foods to introduce new flavors works wonders. Enter meatballs! The garlic, ginger, scallion, red bell pepper, and soy sauce all infuse the meatballs with the most amazing flavor. Combined with a simple Garlic & Ginger Soy Veggie Stir Fry and served over rice noodles, it's a perfect family dinner. Drizzle over or dip the meatballs in the tangy Teriyaki mustard sauce and they burst with even more flavor.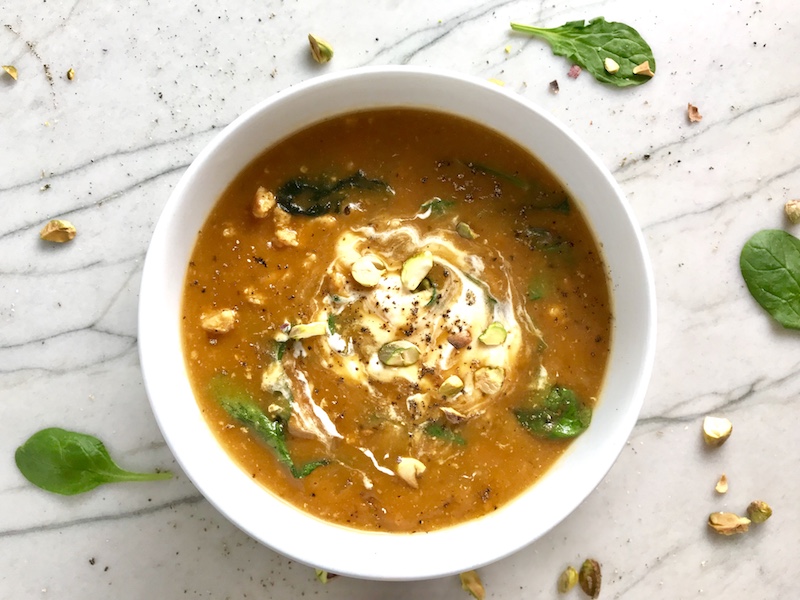 This Creamy Ground Chicken Tomato Soup is creamy and chunky and has a ton of deep flavor. AND it's healthy! But maybe don't use 'healthy' as your opener with teens. This recipe is loved by so many families with kids! I have clients in my delivery service that love it and others that have made the recipe at home and the oIt uses all white meat ground chicken that you cook until it is incredibly browned for some serious flavor. Then tomato paste adds the flavor back drop for the soup and a flour roux plus broth creates the amazing creaminess! Finally Spinach is your veggie boost. So delicious and so EASY!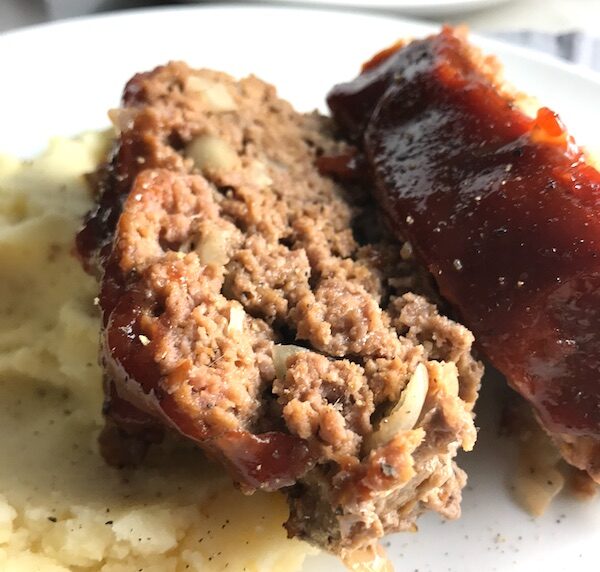 Ok, so you might think meatloaf sounds boring, but this is some freakin' good, super simple, 5-Ingredient Easy Meatloaf! When it comes to teens and tweens, this recipe has two huge selling points. First, it's sort of like a giant hamburger. Second, it has a sweet ketchup glaze on top – and when I say glaze, I mean it. The ketchup cooks on top and turns into this thick, rich flavored glaze that's still reminiscent of ketchup, but evolves to a whole new level. This Easy Meatloaf recipe may be short on ingredients, but it is loaded with flavor. Because there are no breadcrumbs, you don't have them soaking up the juices, so the meat stays really moist – and it's gluten free too. The best part (aside from the amazing taste) is that this is only 5 simple ingredients and you can make it ahead and Freeze before cooking! I like to double up the recipe and then make one meatloaf to cook and eat and the other to freeze. Your kids will just love this yummy loaf of goodness 🙂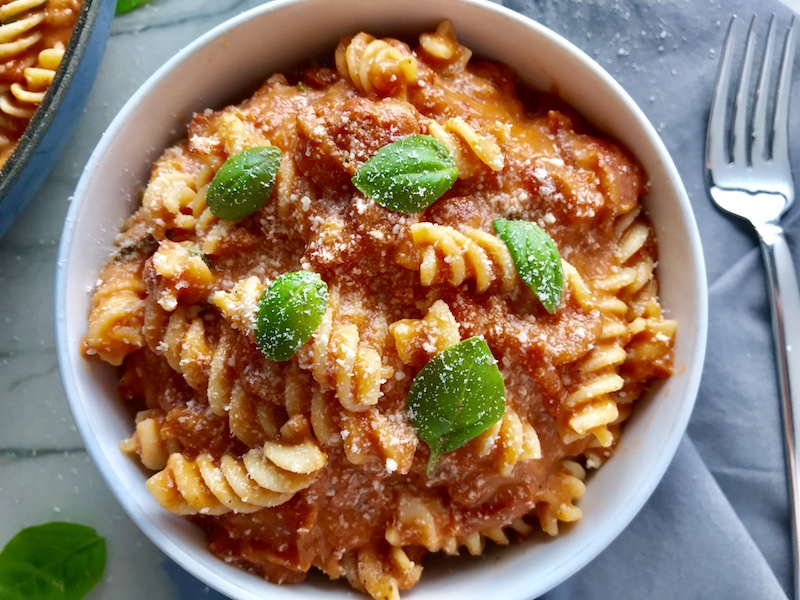 This Luscious Sour Cream Tomato Sauce Pasta tastes amazing – and it's amazingly simple to make, taking only 25 minutes!! I describe it as luscious because the tomatoes, which are still slightly chunky become this thick, creamy, smooth, velvety, and flavorful sauce. The combination of the San Marzano tomatoes and sour cream takes a simple red sauce to a perfect pink heavenly cream sauce! I don't think I need to tell you why this is a teen/tween favorite!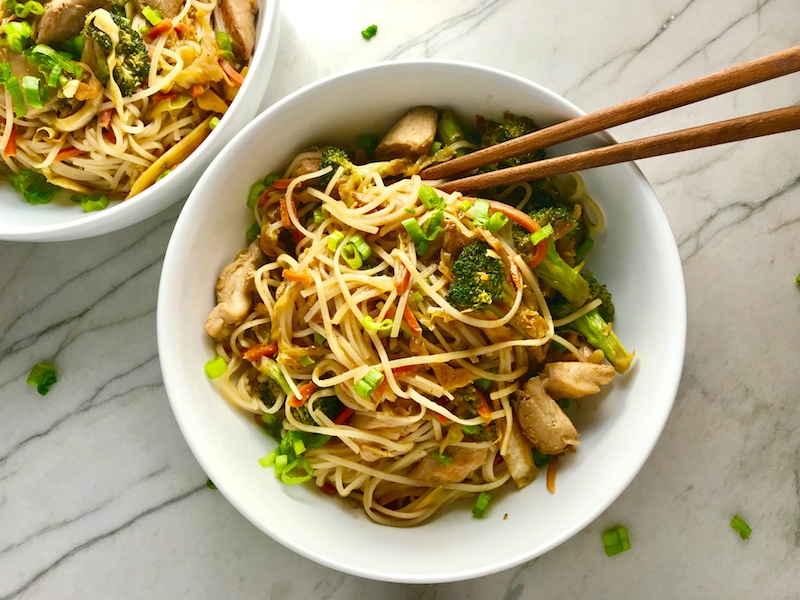 Teriyaki Peanut Sauce Chicken and Broccoli stir fry with rice noodles is a super simple, delicious, one pan weeknight dinner option. But the flavor tastes anything but simple! It gets a complex, rich flavor from the peanut butter, teriyaki sauce, and the sesame oil. Mixed with the Chicken and Broccoli and then the rice noodles, it really is a perfectly delicious one pan dish. Kids love this because the noodles soak up the amazing teriyaki peanut sauce so they can slurp it up with every single bite. YUM.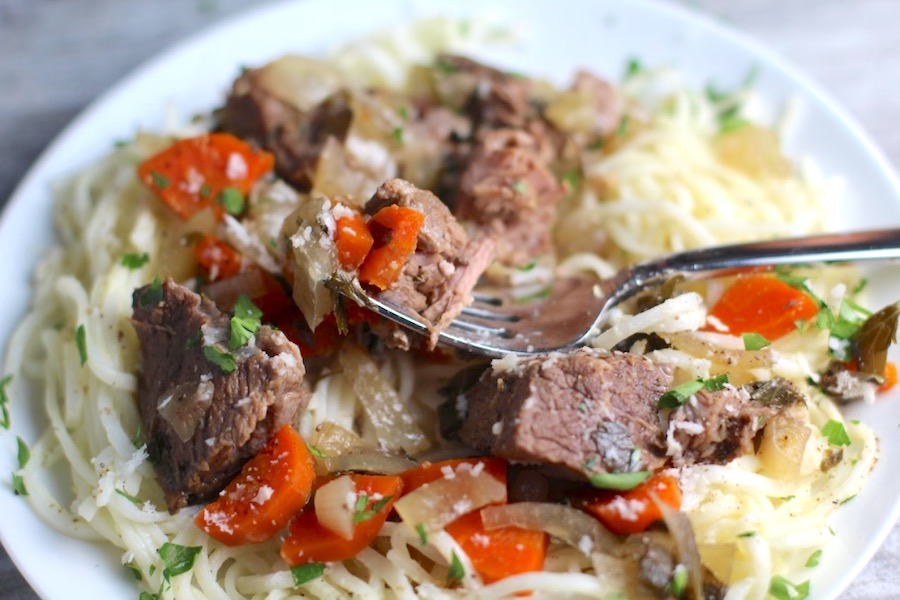 Slow Cooker Beef Stew over Noodles is a downhome comfort dish full of flavor and texture. The meat is fall apart tender, the carrots slightly sweet, and the onion, garlic, dijon mustard, worcestershire sauce, and thyme create an incredible flavor. Now, try pouring that salty, chunky, saucy goodness over noodles…yup, even more amazing! As with the Short Ribs dinner #3, this is another teen/tween favorite because the meat is so incredibly tender and juicy and easy to eat. If anything requires more than a few chews, my kids complain…'this is too chewy, it takes forever to eat'. Is it just me??? Well, the tender delicious-ness is why this one is on the list of dinner ideas for teens.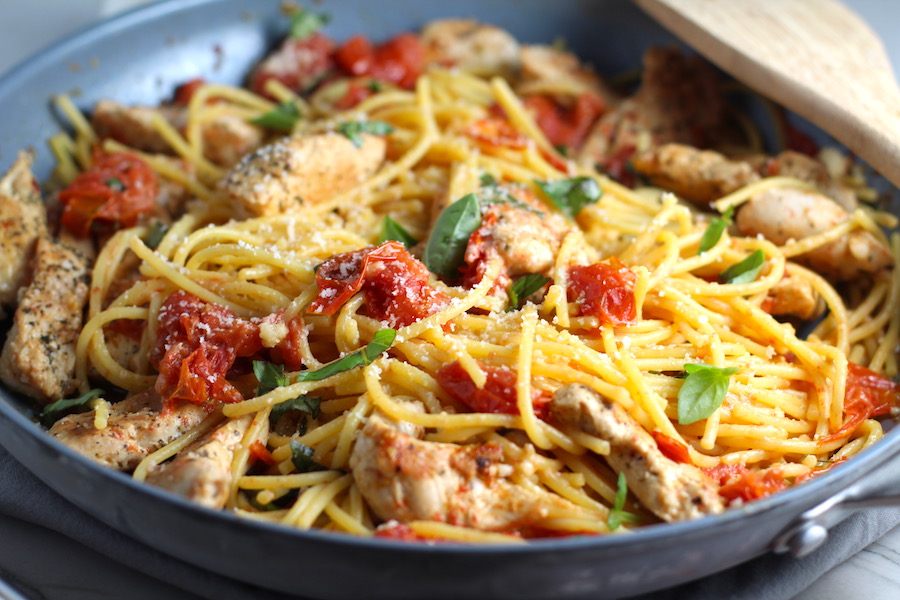 This EASY Chicken and Cherry Tomato Pasta has a garlic-y backdrop with sweetness from the natural sugars that are released from the cherry tomatoes. Then you get freshness from the basil, salty and nutty flavors from the Parmesan and a hearty bite from the chicken and pasta!! For teens or tweens that prefer to not have a sauce all over their pasta, this is a great option!
Warm, cozy, ooey gooey, cheesy and delicious! This Cheesy Hamburger Potato Casserole is an easy and yummy weeknight family dinner. Ground beef and onion are cooked and then added to a casserole dish with diced potatoes. Then an easy-to-make sauce is added on top and mixed into the beef and potatoes with shredded cheese. You get all of the yummy flavors of Hamburger with cheese and fries in this delicious casserole! I mean, you can see why this one made the list of easy dinner ideas for teens, right?
What are YOUR tween's or teen's favorite dinners? Please share in the comments!
😍 Carrie