Jump to Recipe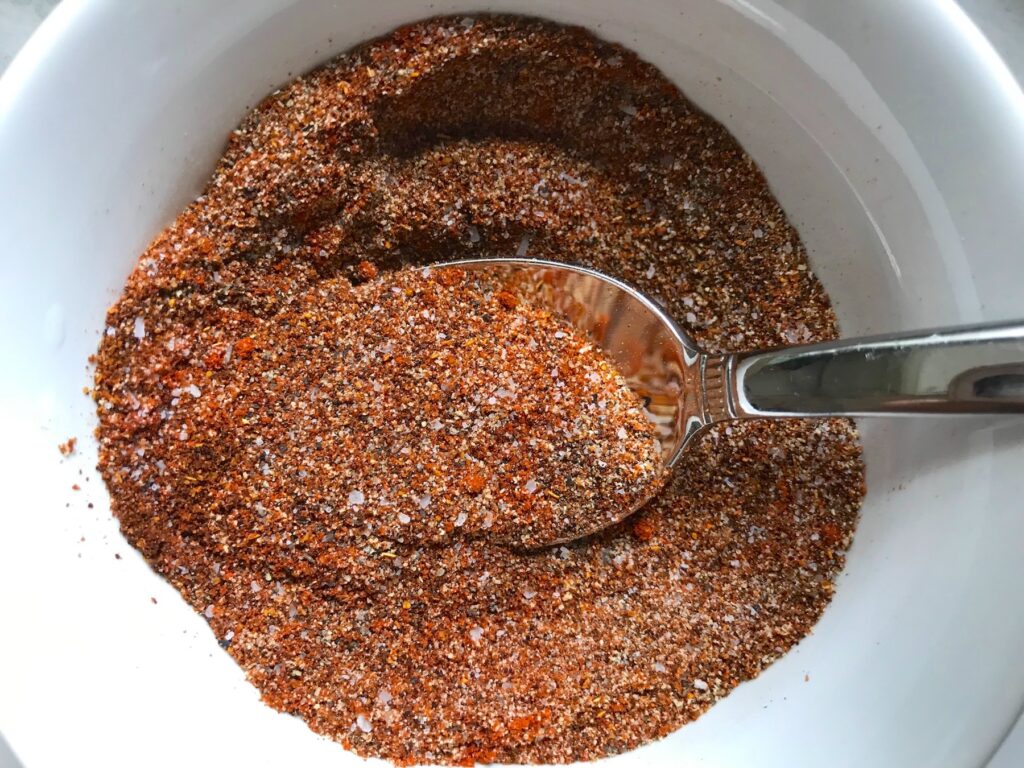 I'm guessing you have all of these spices and seasonings in your pantry right now, so why not put them to use in a new and exciting way!  This is my super easy recipe for Cajun Seasoning.  It's smokey, spicy, salty, peppery, and adds fast flare to so many different foods.  You can make a little or a lot and keep it in a jar for whenever you are grilling, frying, searing, roasting, or broiling.  It's also great to add it to soups and stews to give them a kick! 
This is what I call a pantry must-have.  Click here to get more pantry dinner ideas and  Pantry Must-Haves for Quick & Easy Dinners!
CAJUN SEASONING RECIPES
I tend to just sprinkle this seasoning blend on before grilling or roasting. I particularly love it on chicken, shrimp, potatoes, and zucchini, and cauliflower steaks! My recent Cajun Shrimp and Grits Recipe was so easy and an absolute hit with this ready-to-go seasoning! And my Vegetarian Creamy Cajun Beans and Cauliflower over Quinoa is a meatless marvel with this blend!
Here are some other ideas for using this Cajun Seasoning:
Cajun seasoned Potato wedges or slices roasted or grilled
Sprinkled on Zucchini slices seared in a pan with a little olive oil
Grilled chicken or steak
Skewered grilled shrimp
Mixed into Hamburger meat
Sprinkled on Avocado Toast
Added to scrambled eggs or sprinkled on a fried or poached egg
Mixed into a chicken or potato or pasta salad
Toss with chickpeas and then roast in the oven
Add to honey and mix with nuts and then roast them in the oven
SIMPLE INGREDIENTS YOU HAVE ON HAND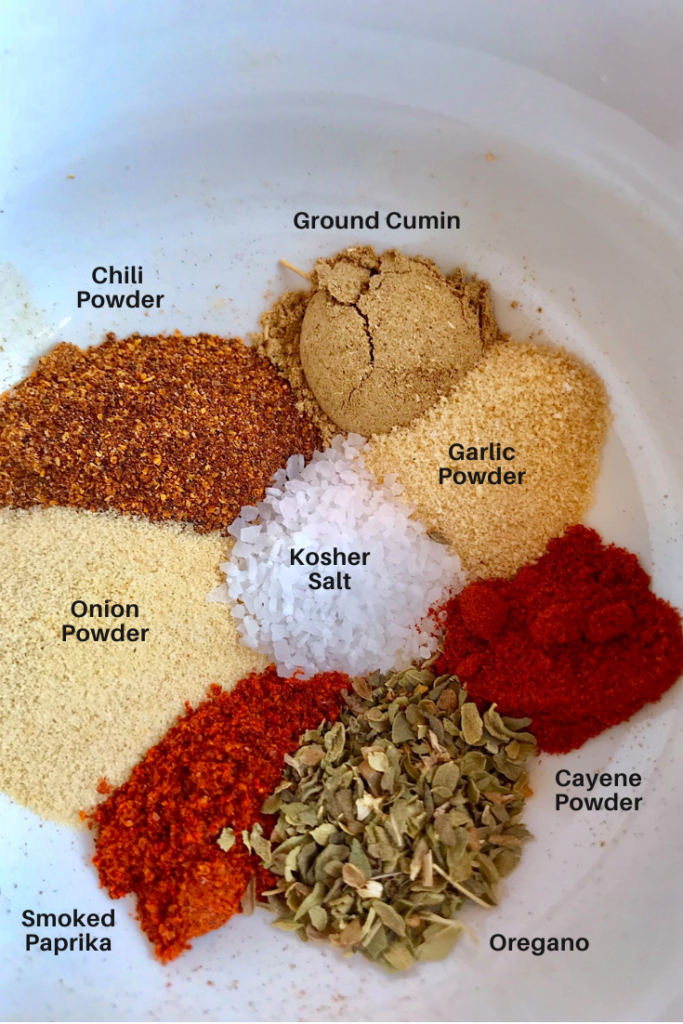 How long will this seasoning last in the pantry?
This Cajun seasoning will last at least one year stored in a cool dry pantry.
Can I used table salt vs. Kosher salt?
Yes, you can use table salt. In fact, you can leave the salt out all together and add salt directly to whatever you are cooking.
ENJOY! 😍 Carrie
Have you tried this recipe? If so, please leave a ⭐️⭐️⭐️⭐️⭐️ star rating in the recipe below! I love to hear your feedback and your rating helps others to find this recipe. Thanks so much!
Easy Recipe for Cajun Seasoning
This is an easy recipe for Cajun Seasoning that's smokey, spicy, salty, peppery, and adds fast flare to so many different foods.
Ingredients
2

teaspoon

Chili powder

1

teaspoon

Ground Cumin

2

teaspoon

Dried Oregano

2

teaspoon

Garlic Powder

1

teaspoon

Smoked Paprika

2

teaspoon

Onion Powder

½

teaspoon

Cayenne Pepper (or more for more heat)

2

teaspoon

Salt

2

teaspoon

Ground Black Pepper
Instructions
Measure each of the spices and mix together. Store in a sealed jar in a cool dry pantry.