Get ready for the dish I literally have been eating for breakfast, lunch, and dinner: Chicken and Seared Cabbage Salad. I love asian flavors and the nuttiness from the sesame oil, the saltiness from the soy sauce, with the sweetness from the honey and vinegar are a wonderful combination.
If you have read any of my previous posts, you know that I love warm cozy foods, like soups and sauces, casseroles and pastas.  However, I also love cool and crunchy foods, especially for lunches (and yes, breakfast too!).  Cool foods feel lighter, not so heavy to me, whereas sometimes a big bowl of a hearty soup makes me want to crawl under a blanket and nap – not a bad thing at all, but perhaps not the best during a busy day :).  This Chicken and Seared Cabbage Salad can be eaten warm or cold, which makes it so versatile.  Eat it warm the evening you cook it, then cool for breakfast and/or for lunch the next day!
Ok, about the interesting breakfast habits that I have…I am definitely more of a savory vs. sweet kinda girl.  So, for mornings, I love a big plate of scrambled eggs rather than a cinnamon roll.  However, my mind is most "on" during the morning ours, so I love to plan and to write early in the morning and just want to grab something from the fridge quick to eat.  That's where leftovers come in!  My kids have been known to frequently look at mommy's breakfast and say "ewww, Mommy, you are so weird" when they see me eating steamed veggies with rice and parmesan cheese.  Well, it's super healthy, gives me energy, so Mommy Wins!
If you have seen my Detox Weekly Meal Plan or Detox Cabbage Soup posts, then you have read about the benefits of Cabbage, but I will spew them again for you now, because I was seriously so surprised at how many benefits cabbage has.  I thought if it looks like iceberg lettuce, then it probably had similar health benefits (minimal, that is).  But it is quite the opposite!  Cabbage is in the Broccoli and Kale family, so it is loaded with health benefits!
First, cabbage has antioxidants, which help stop or delay damage to cells.  It is an excellent source of vitamin C and a good source of manganese, both of which act as antioxidants.  Cabbage also provides anti-inflammatory benefits and is a great source of fiber, providing digestive tract support.
This Chicken and Seared Cabbage Salad starts with simple ingredients…Chicken breasts, Cabbage, Carrots, Broccoli, Scallions, Sesame Oil, Soy Sauce, Vinegar, and Honey.
The chicken breasts roast in the oven and can be made a day or so in advance for easy meal prep.  Once cooked, I like to shred the chicken vs. chop it, so that it is more rustic and can absorb all of the salad flavors in the shredded nooks and crannies.
The carrots and broccoli go into the pan first, then the cabbage, garlic, and scallions.  Finally, the chicken and the sauce.  That's it!  So simple, but so flavorful and delicious! Chicken and Seared Cabbage Salad is great by itself or on top of rice and is a healthy and delicious, simple recipe that you will want to come back to again and again!
Enjoy!
Carrie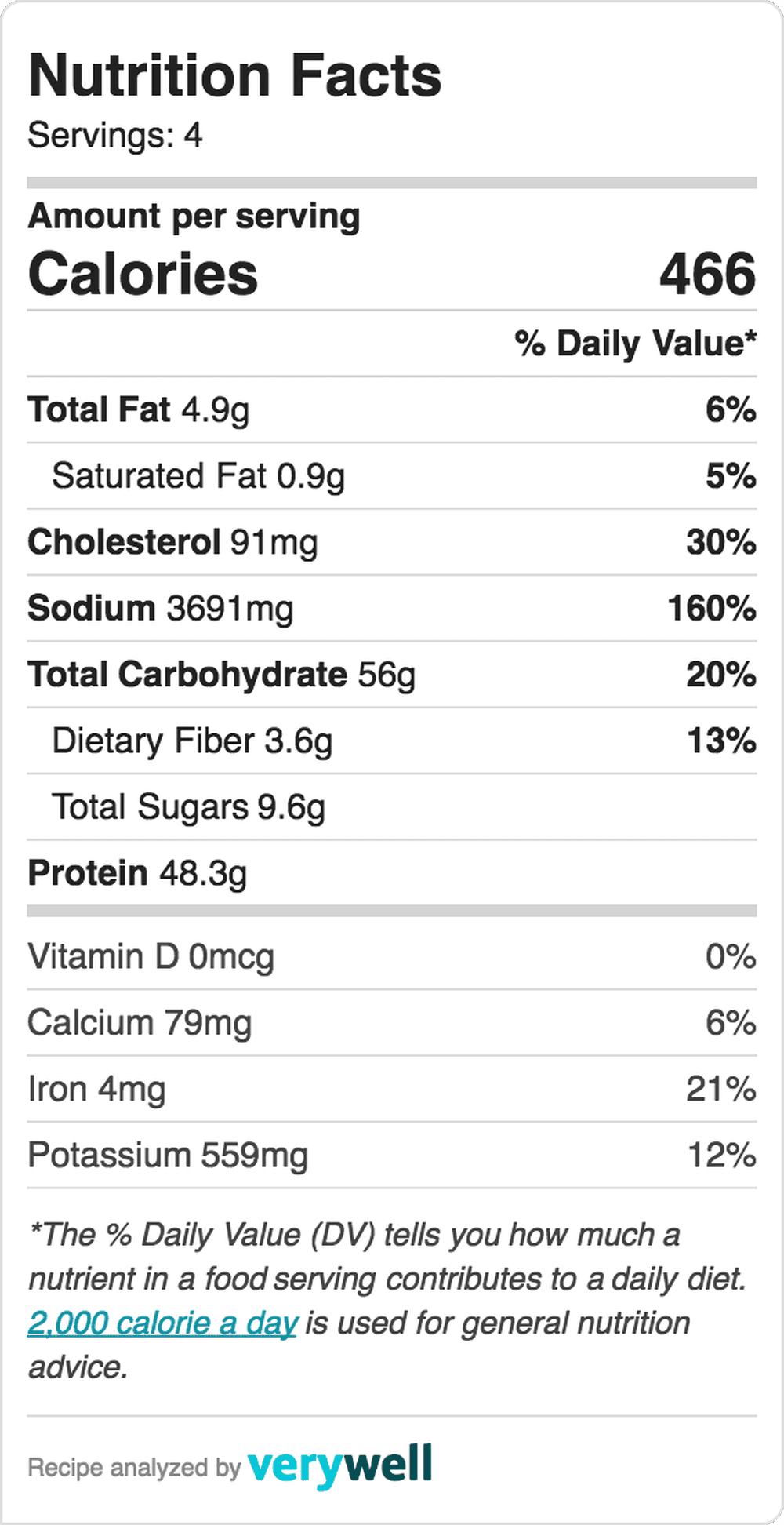 Chicken and Seared Cabbage Salad
This warm Chicken and Seared Cabbage Salad with carrots and broccoli can be eaten by itself or on top of rice and it is great warm or cold! I love asian flavors and the nuttiness from the sesame oil, the saltiness from the soy sauce, with the sweetness from the honey and vinegar are a wonderful combination.
Ingredients
3

Cups

Cabbage

thinly sliced

1

cup

carrots

finely diced

1

cup

broccoli florettes broken into small pieces

4

scallions

diced

1

garlic clove

minced

1

tsp

Extra Virgin Olive Oil

2

tsp

sesame oil

3

Tbls

Soy Sauce

1

Tbls

Honey

2

Tbls

white wine vinegar

3

Tbls

water

3

8oz

Chicken Breasts

Salt

to taste

Ground Pepper

to taste

1

cup

uncooked rice

1

cup

veggie broth
Instructions
If you are going to have rice with this salad, then add 1 cup uncooked rice to 1 cup water and 1 cup vegetable broth. Bring to a boil, stir, then reduce heat to a light simmer, cover the pot, and let cook for 20 minutes. At 20min, turn off heat and let sit covered until you are ready to serve.

Season the chicken breasts with salt and pepper and put into a 400 degree F oven for 20 minutes. When the internal temperature reaches 165 degrees F, take them out of the oven and allow to cool. Once cooled, shred the chicken by hand into bite-size pieces. This step can be done 1-2 days in advance of eating.

Slice the cabbage thin or shred it into larger shreds to get 3 cups.

Dice the carrots and cut the broccoli florets into small bite-size pieces. Slice the scallions thin. Mince the garlic.

Make the sauce in a small bowl by adding 3 Tbls of water, 3 Tbls soy sauce, 2 tsp sesame oil, 1 Tbls honey, 2 Tbls Vinegar.

To a preheated large saute pan, add 1 Tbls Extra Virgin Olive Oil. Then add the carrots and broccoli. Cook for 4 minutes, stirring every minute or so. Next add the garlic, scallion (leave 1 tbls for garnish) and the cabbage and stir to mix and sear all of the cabbage.

Once the cabbage has started to soften slightly, Add the shredded chicken and the sauce, combining all of the sauce thoroughly with the chicken and veggies. Remove from heat and let cool.

Plate this warm salad over rice and enjoy! This can also be mixed with the rice and eaten cold the next day for lunch! Just add a drizzle more soy sauce and vinegar if you need more flavor the next day.