Chicken breasts are great for easy family dinners, especially on busy weeknights.  Here is how long to bake a chicken breast at 425 F plus tips and recipes.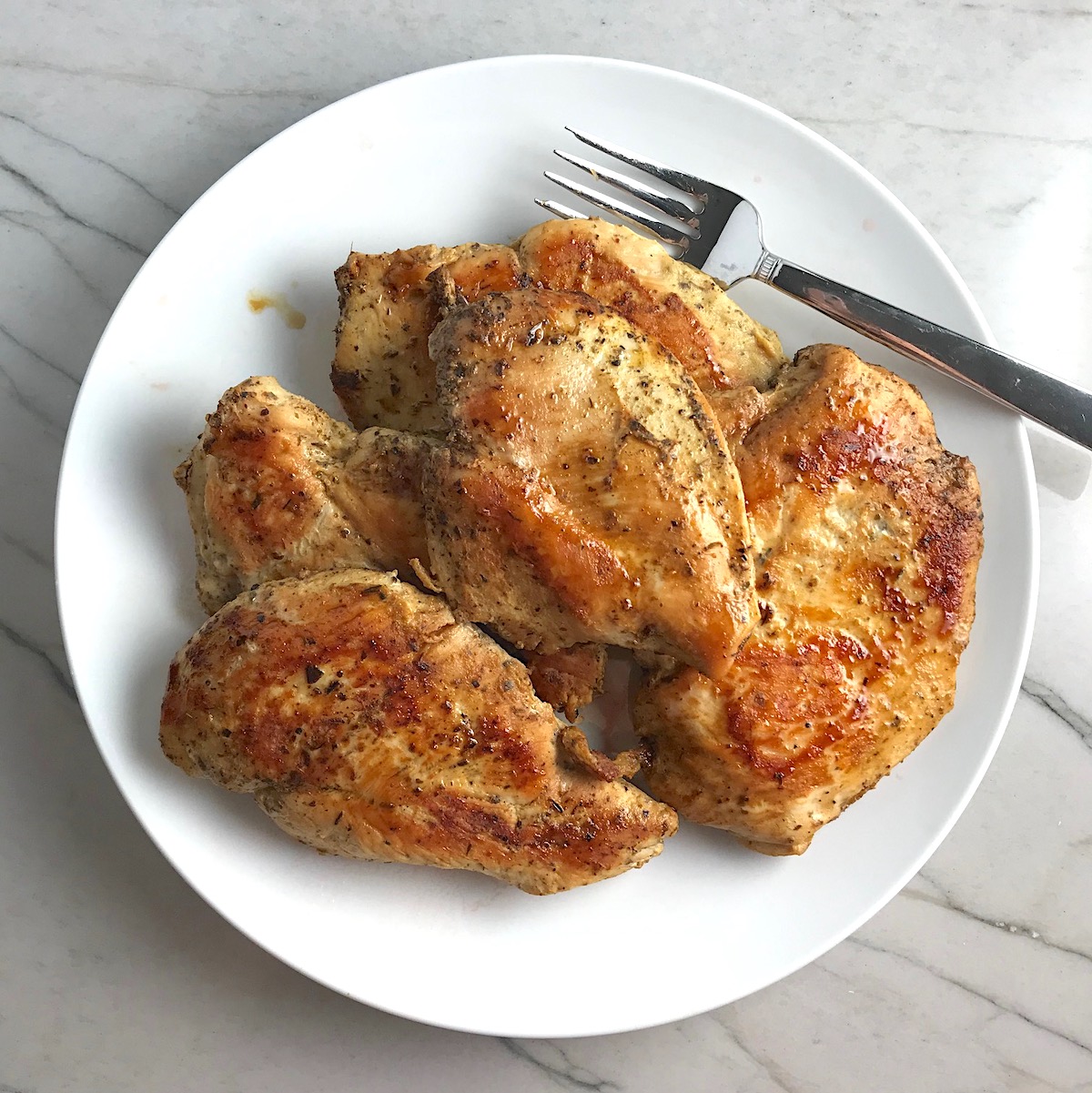 Chicken breasts are a go-to lean protein in most busy family homes because they are lean, versatile, economical, and quick cooking. They are even quicker cooking at a high temperature, if it is done correctly. This post walks you through how long to bake chicken breast at 425 F and other temperatures, as well as recipes to use chicken.
Want more tips for making busy family dinners easier? Click here for my Free Printable 5 Simple Steps to Easy Family Dinners!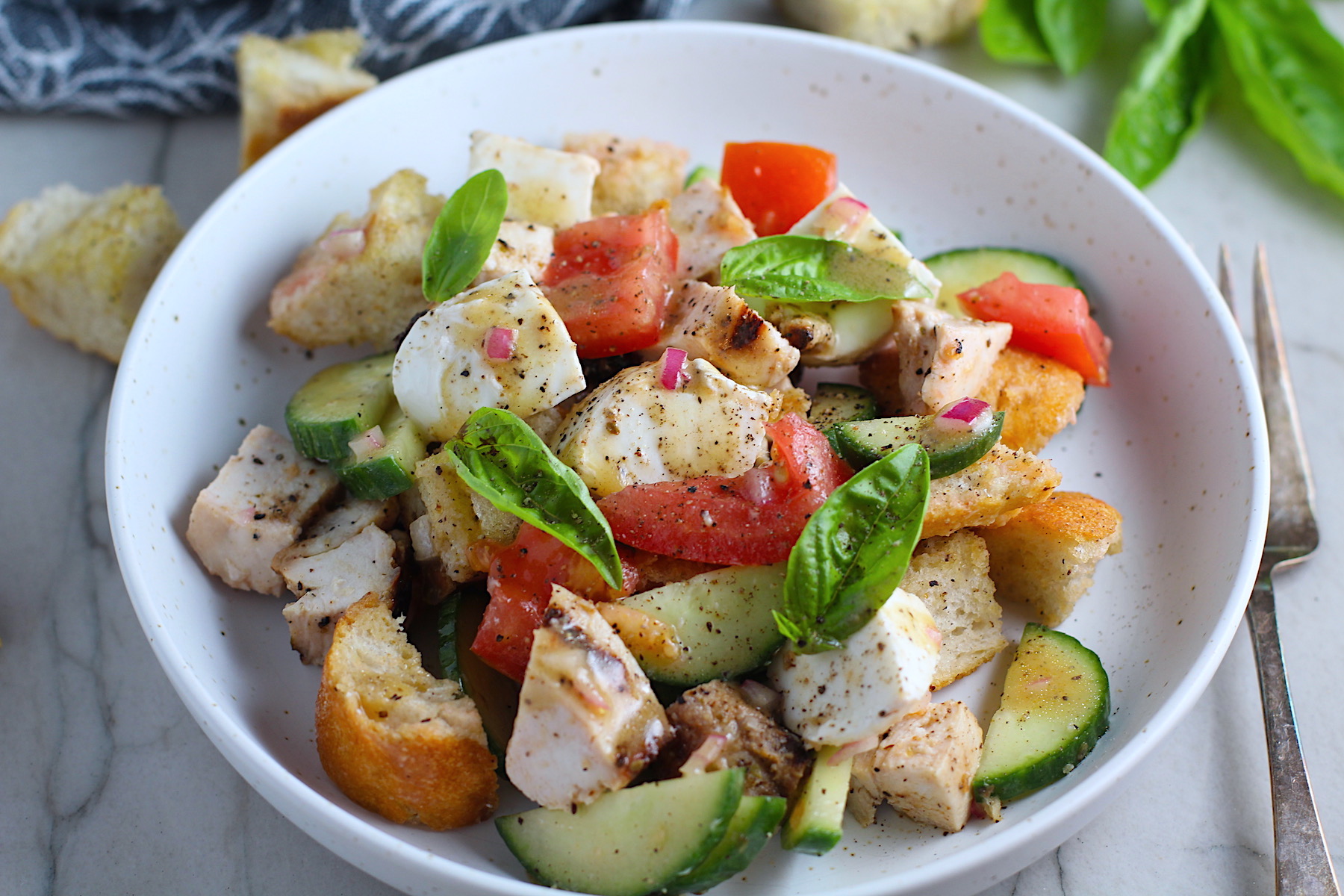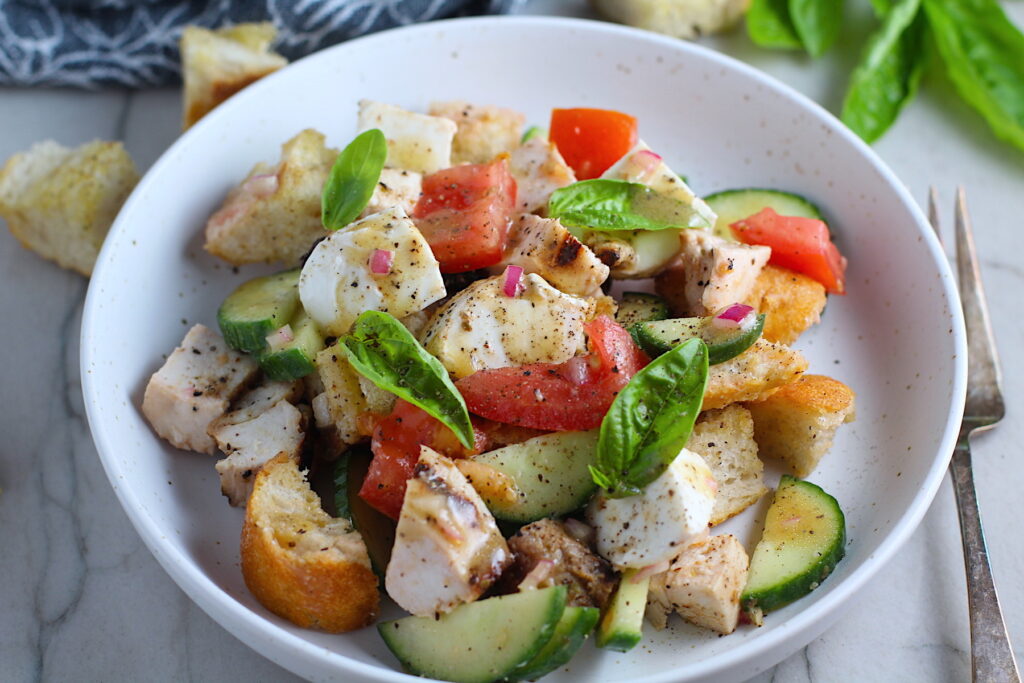 How Long to Bake Chicken Breast at 425
The key to cooking chicken is to not overcook it.  The best way to get juicy chicken breasts, is to make sure that the internal temperature has safely reached 165 F degrees, but not far over that.  Therefore, the cooking time is very important.  With a higher temperature, the risk is greater to overcook and the size of your chicken breasts means more or less cooking time.
Here are the estimated cooking times when your oven temperature is 425 F for various types of chicken breasts.
| | |
| --- | --- |
| Type of Chicken Breast | 425 F Cook Time |
| Whole boneless skinless chicken breasts | 20-22 minutes |
| Bone-in chicken breasts | 23-28 minutes |
| Chicken Cutlets (thin sliced) | 15-20 minutes |
| Chicken Breast cut into 1-2 inch pieces | 12-14 minutes |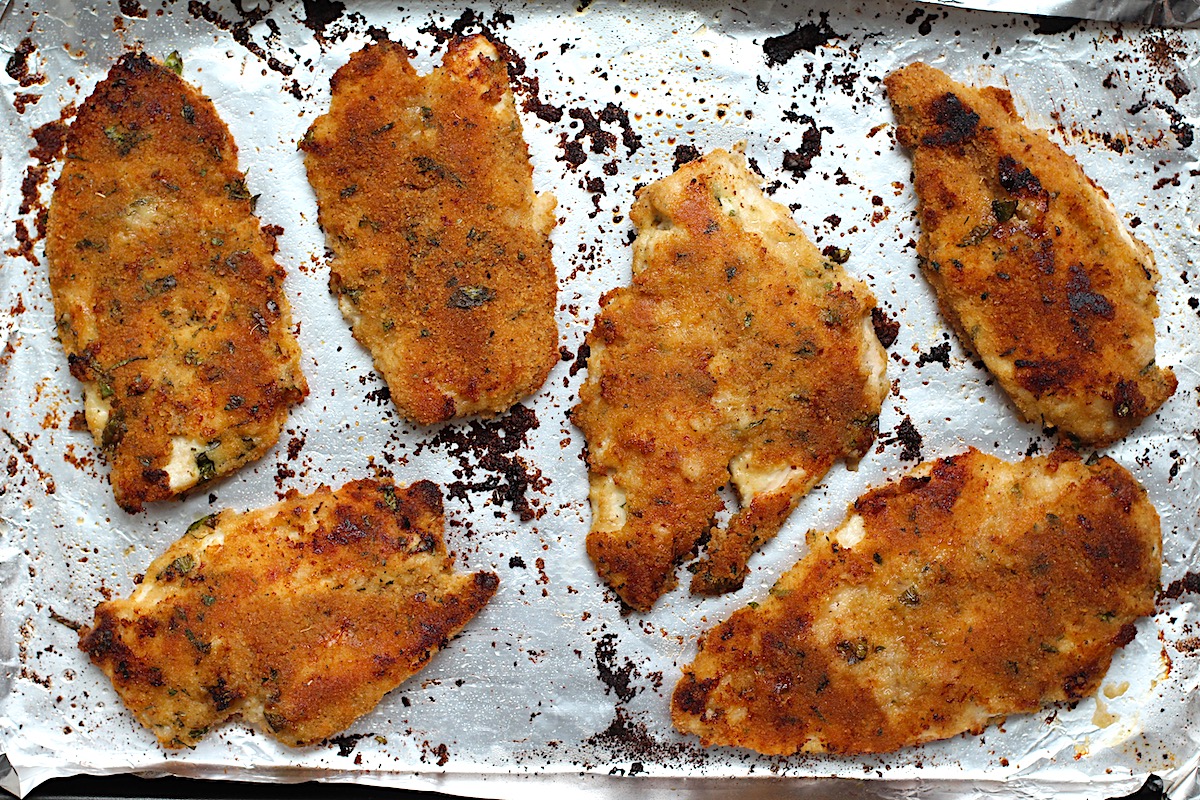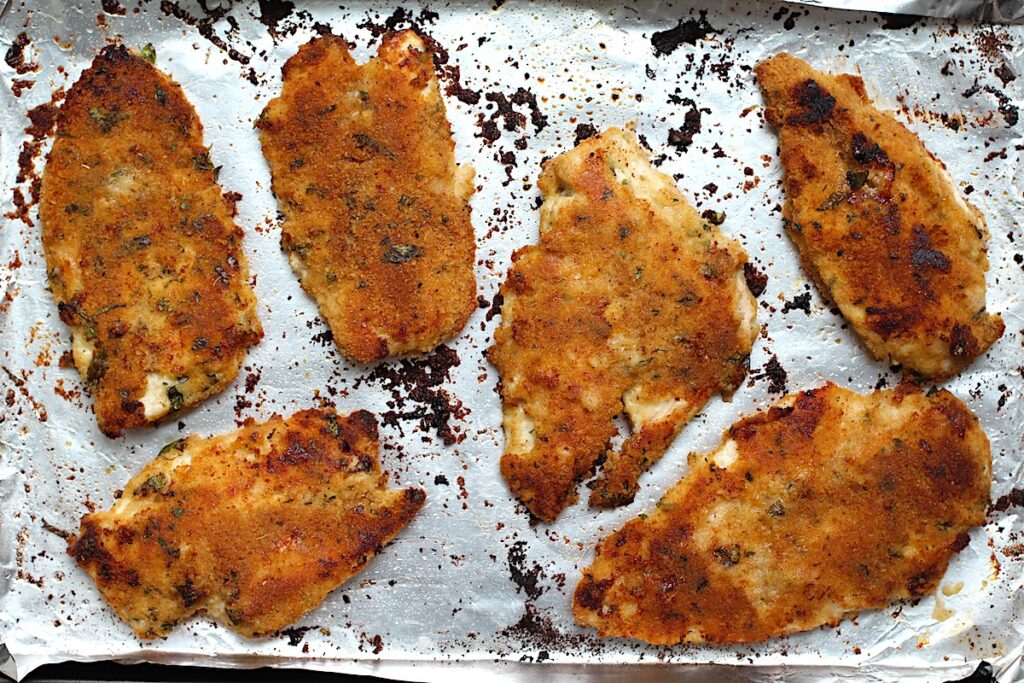 Quick note! This post contains affiliate links, which means I earn a commission (at no extra cost to you) if you purchase from them. This commission is what helps me keep this blog afloat :). I also share these links because I have used the products, genuinely love them, and want you to know exactly what I used.
Tips for Baking Chicken Breasts
Before Baking Tips
Even thickness ~ With a boneless chicken breast, the thickness will vary. To ensure even cooking, I recommend gently pounding the thicker parts of the breast to be the same thickness as the thinner parts. Of course, you don't want it to be too thin, so use your judgment, knowing that you may overcook the thinner part in order to get thicker part cooked. I use a Meat Tenderizer or meat mallet, but you can use any heavy item with a flat surface, such as a rolling pin. First pat the chicken dry with paper towels. Place the chicken breast between two pieces of plastic wrap or parchment paper. Then pound the thickest part of the breast to be even with the thinnest part. Be careful not to pound too hard so that you break apart the meat.
Season, Season, Season! ~ Chicken is bland in flavor, so you really need to season it before cooking! If you are prepping it for different recipes, you can use simple seasonings, such as olive oil, salt, ground black pepper, garlic powder, onion powder. But bold flavors are great with chicken, such as chili powder or cayenne pepper and blends, such as cajun seasoning, taco seasoning, Italian seasoning, or steak seasoning.
Sear First ~ For perfect browning, before the chicken cooks in the oven, I first sear all sides of the chicken in a pan with a little olive oil.
Easy cleanup for roasting in the oven ~ I use aluminum foil or parchment paper on the sheet pan and coat it with olive oil to prevent sticking.
After Baking Tips
Get an instant read thermometer ~ Test the internal temperature of the chicken using a meat thermometer inserted into the thickest part of the breast. Ensure it reaches 165 F degrees.
Resting Time ~ When cooking chicken in high heat, the juices are going to seep out and resting let's them soak back into the chicken. Before cutting, shredded, or even moving the chicken off the pan, let the chicken rest for 5-10 minutes.
Using and Storing
Once the chicken is cooked, there are so many ways to use it! These are general ideas, but keep scrolling for links to recipes.
You can shred the chicken and use it in casseroles, soups, tacos, sandwiches, or on salads.
Dice the chicken for a chicken salad or use in a quick skillet dinner.
Once it's cooked, you can store it in the fridge in an airtight container for up to 5 days.
Or you can freeze it in an airtight container for up to 9 months.
Recipes to Use Baked Chicken Breast in
Here are some fantastic recipes to use oven baked or roasted chicken breast in! By the way, my favorite chicken breast recipe is the picture above, Ramen Noodle Bowls!
ENJOY! 😍 Carrie