When life deals you a tough hand, such as – just throwing this out there as an example – a Pandemic-forcing-you-to-change-your-life-and-stay-inside-your-home 🙄, it's an opportunity to simplify and focus on the positive. One positive is that you can have more dinners with your family! To help you plan, prepare, and serve EASY family dinners, here I have 5-Ingredient Dinners that can be frozen WITH a Grocery List!
When it comes to dinners, look to comforting and simple, not fancy and complicated. You may not be able to get to the grocery store often, so simple ingredients and dinners that you can freeze ahead are so important to your sanity. These 5-Ingredient Dinners are perfect for this.
5-Ingredient Dinners You Can Freeze!
When it comes to simple dinners, leaning on your pantry and freezer can be a huge help! For each of the 5-Ingredient Dinners below, I have added in freezer instructions. Make sure that you label anything that you place in the freezer with the following information:
Name/Description – try to label as detailed as possible
Ingredients – 4 months later, you may not remember what you put into that sauce
Date – this should be the date that you place it into the freezer
But the freezer can be used for so much more than storing fully prepared casseroles and meals!  The freezer can be a huge friend in the kitchen, helping you to keep fresh veggies, meats, and so much more on hand.  Be sure to check out the full printable cheat sheet with 10 Freezer Hacks to make easy dinners!
5 Recipes, 5 Ingredients Each, 1 Grocery List
Because you can so easily make all of these recipes and freeze them, I've gone ahead and prepared a consolidated grocery list here for you! Please note, I have not included Salt, Pepper, or Olive Oil in the '5-Ingredients'. I have also listed a couple ingredients as optional.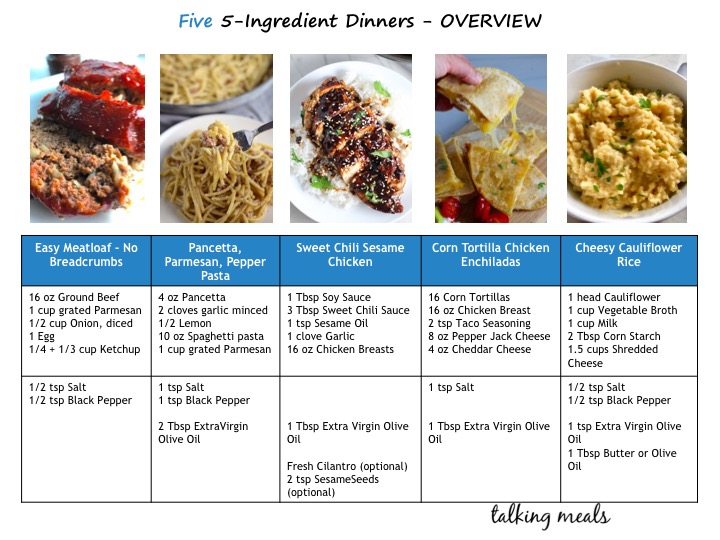 Your 5-Ingredient Dinners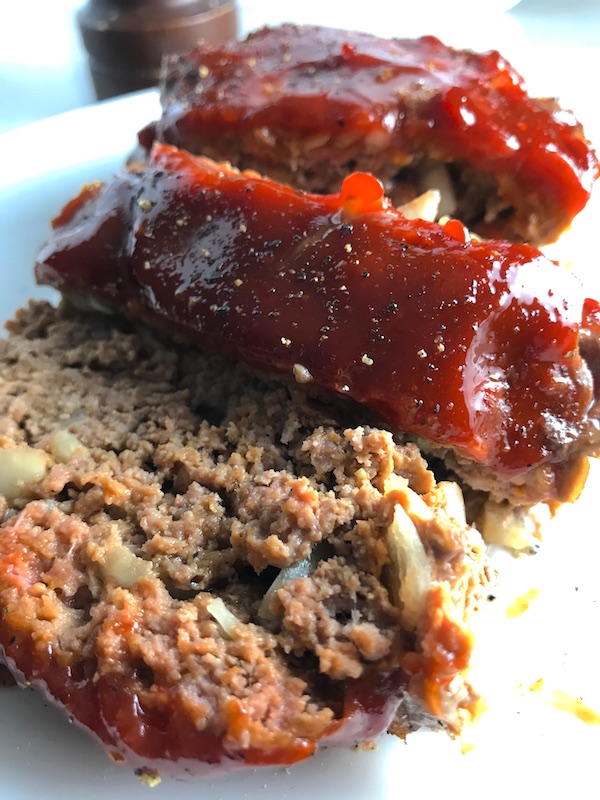 This 5-Ingredient Easy Meatloaf recipe may be short on ingredients, but it is loaded with flavor. The lack of breadcrumbs means you don't have them soaking up the juices, so the meat stays moist – and it's gluten free too! Parmesan cheese, onion, egg, ketchup, salt, and pepper are all that go into this yummy loaf of goodness!
Freezer: Meatloaf freezes so well raw. For this recipe, simply double the ingredients and make 2 meatloaves. Cook one to enjoy right away. Make the second meatloaf and freeze raw. It will last up to 4 months in the freezer. When you go to cook the frozen meatloaf, place it directly into the oven from freezer. Add 20-30 minutes to the cooking time. Use a thermometer to ensure the center is cooked to 160 F degrees.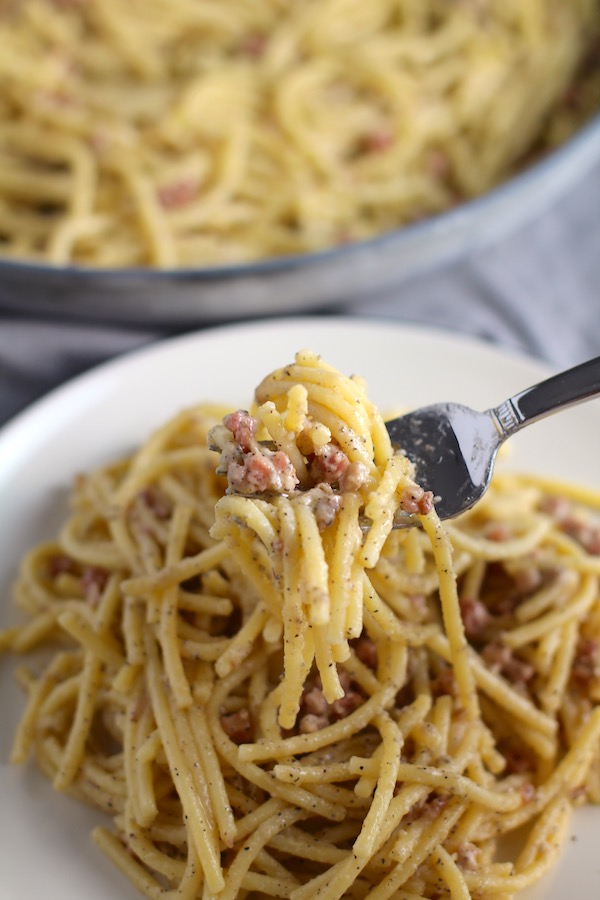 This 30-Minute Quick & Easy Pancetta, Parmesan, and Pepper Pasta is a creamy, peppery, and absolutely delicious pantry dinner. The Pancetta is diced to give a salty and slightly peppery flavor and meatiness in every bite. The Parmesan cheese creates this nutty, salty, and creamy sauce coating every piece of pasta. And last, but not least, the ground black pepper gives that peppery flavor that really makes this pasta stand out.
Freezer: For this recipe, rather than freeze the entire dish, you will be freezing some of the ingredients so that you can make it anytime! The Pancetta (diced), Grated Parmesan Cheese, and Minced Garlic can all be frozen separately. When you go to cook this recipe, the pancetta and minced garlic can added to the hot pan directly from the freezer. The parmesan cheese just needs to be loosened a bit in it's container by either shaking it or using a fork.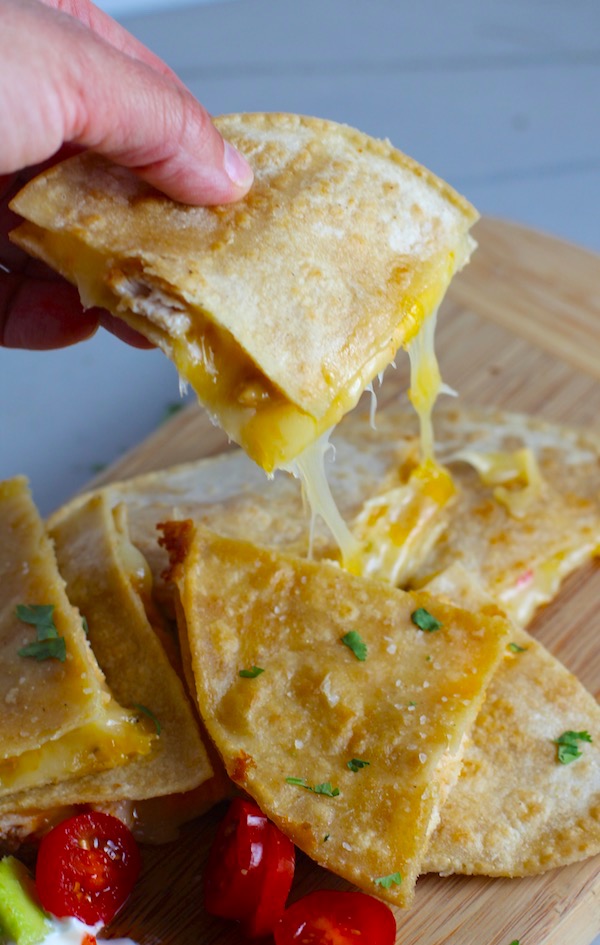 If Chicken Enchiladas and Cheese Quesadillas had a baby, it would be these incredible Corn Tortilla Quesadillas! With crispy edges, a soft gooey center, and mouthwatering flavor, they will become your new obsession. I filled these with hearty shredded chicken, flavored with warm and smoky Mexican spices. Then layered in shredded Pepper Jack cheese and Cheddar that gets so melty and oozy and delicious.
Freezer: For these quesadillas, you can assemble them and then freeze them flat on a sheet pan. Once frozen, I wrap them individually in aluminum foil so that they don't stick together. Then cook them directly from freezer without thawing them first. You may need to add 5-10 minutes to the cooking time to ensure that they get crispy on the outside.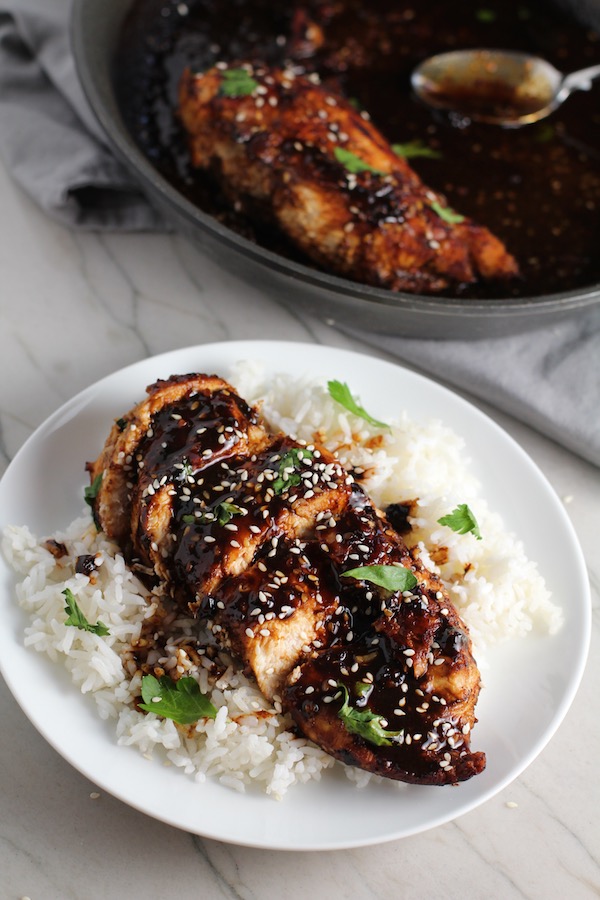 This EASY Sesame Sweet Chili Chicken is quick to make and mouth wateringly yummy! The fantastic marinade and sauce is slightly sweet, tangy, savory, nutty, with a touch of heat. You can prepare it days ahead, tt takes just minutes to prepare, minutes to cook, and everyone will love it!!
Freezer: The fantastic thing about this recipe is that you can make tons of the marinade and portion it out to freeze with the chicken for several dinners! Be sure to freeze the chicken flat and try not to squish the chicken together. If the chicken breasts freeze separately, they will thaw faster and more evenly. When you want to cook it for dinner, transfer the frozen raw chicken to the fridge to thaw 24 hours in advance. When thawed, simply follow the cooking instructions in the recipe.
This is one of my favorite comfort foods with a healthy twist: Super Cheesy Cauliflower Rice. If Mac and Cheese met Cauliflower, fell in love and had a baby, it would be this Cheesy Cauliflower Rice. It's so good that I didn't even get fancy here by adding any other flavors. You get cauliflower and cheese…plus some other ingredients to help it get it on. This Cheesy Cauliflower Rice is a delicious gluten free, low-carb alternative to a pasta or rice side dish.
Freezer: Make this entire recipe and freeze it! It's that simple :). Then thaw it in the fridge overnight and warm it up in the oven 350 F degrees, on the stove in a covered pot on low heat with a half cup of water, or in the microwave. If you find that it has a bit too much liquid when reheated, you can add some parmesan cheese or shredded cheese to help thicken it. You can also mix in some cornstarch, but be sure to cook the dish for at least another 5 minutes.