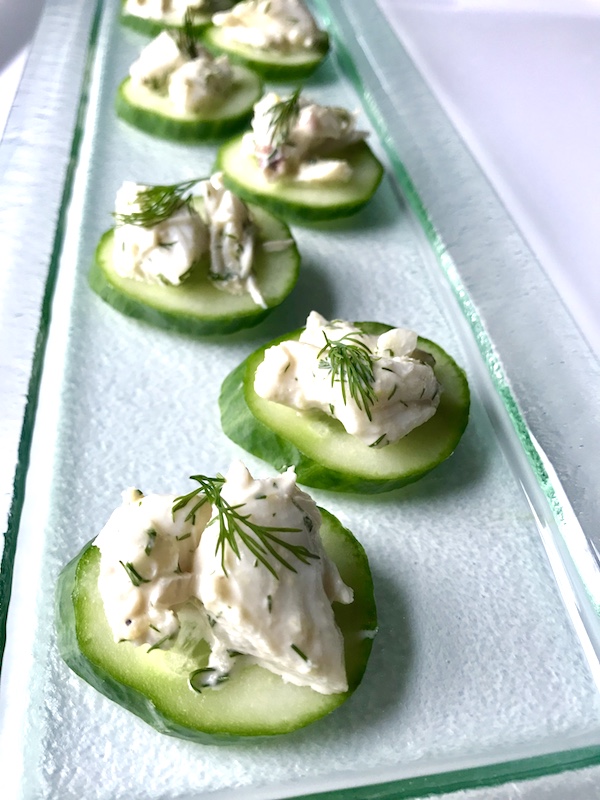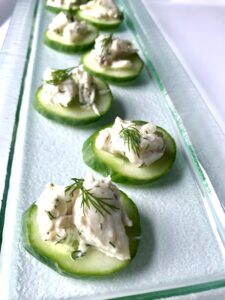 Looking for something special to serve your favorite friends at your next gathering?  Look no further, because Lump Crab Meat Salad Canapés are your decadent hors d'oeuvres super hero!  Made with jumbo lump crab meat, it's chunky and amazing and you get the true flavor of the crab.  The dressing is a fresh and creamy lemon dill sauce with shallots and dijon mustard.  Perched on top of bright and crisp cucumber slices, these Lump Crab Meat Salad Canapés are the perfect bite!
I regularly made and served this lump crab meat salad for my catering events and had a few different varieties, for example one version had mango, but this simple lemon dill dressing was always the go-to.  The tip here is to make a little go a long way.  Jumbo lump crab meat can be a bit pricey, so pre-plating it on cucumber canapés as opposed to putting it in a bowl and letting guests serve themselves, really stretches it and ensures that you get just the right number of servings.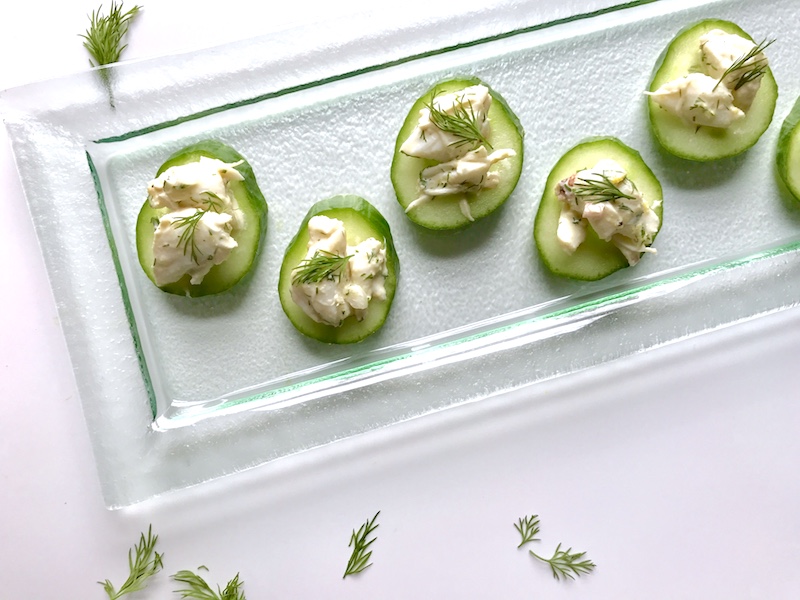 The ingredients for this recipe are similar to a vinaigrette, but the addition of the mayonnaise gives it a creamy touch.  Lemon zest and juice, dijon mustard, shallots, fresh dill, honey, and mayonnaise.   However, the star ingredient is of course the jumbo lump crab meat.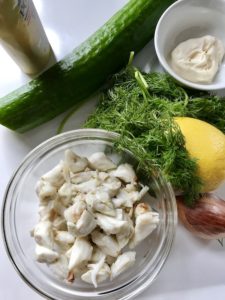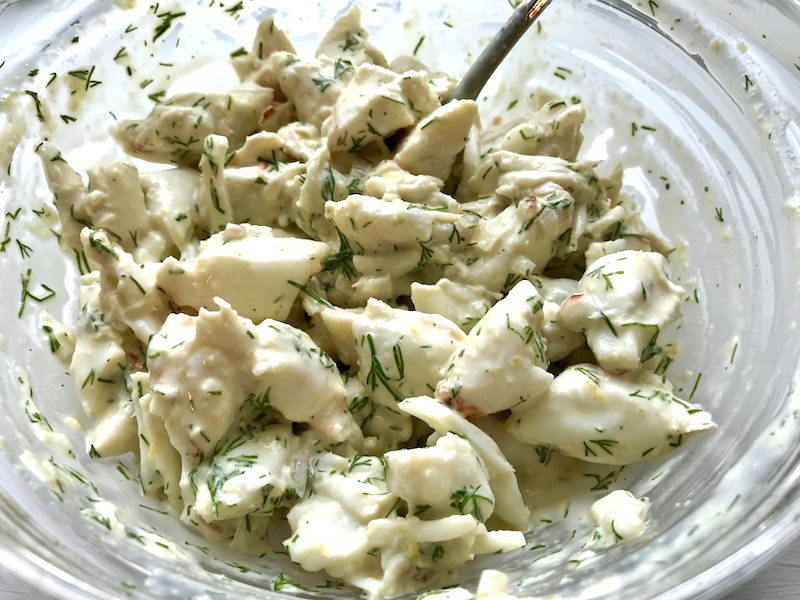 This Jumbo Lump Crab Meat Salad is also great as an appetizer before dinner.  You can make the same recipes (sans cucumber) and top it over a layer of avocado or over a mesclun salad lightly dressed with lemon juice and oil.  OR….have it over toast for a delicious lunch!  Anyway you eat this crab salad, you will love it!  Enjoy!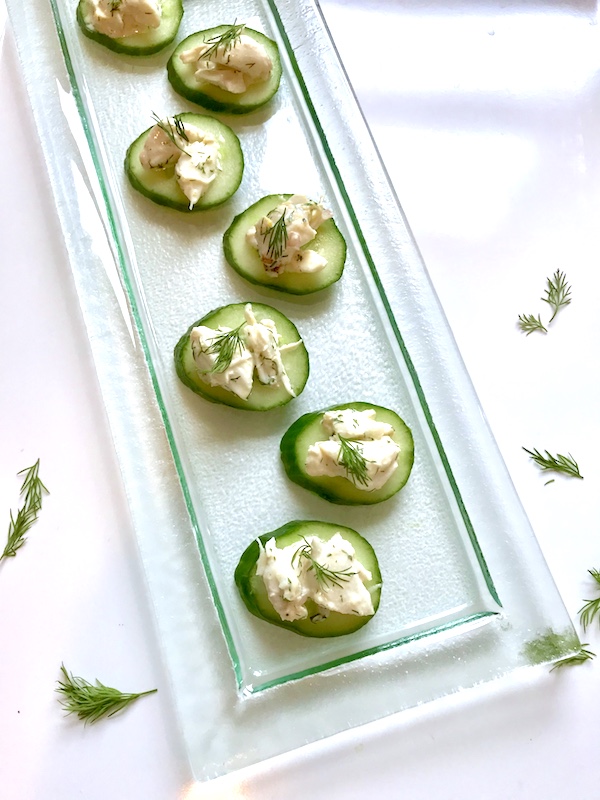 Lump Crab Meat Salad Canapés
Delicious Jumbo lump crab meat lightly dressed with a fresh, creamy lemon dill sauce with shallots and dijon mustard, all perched on top of crisp cucumber.

Ingredients
8

oz

Jumbo Lump Crab Meat

1

Cucumber, Greenhouse 12 inches long
Dressing:
2

teaspoon

Shallot, finely chopped

1

teaspoon

Lemon Zest

1

tbls

Lemon Juice, freshly squeezed

2

teaspoon

Dijon Mustard

2

tbls

Mayonnaise

½

teaspoon

Honey

1

tbls

Fresh Dill, finely chopped

Salt and Fresh Pepper to taste
Instructions
Add all ingredients except for the crab meat into a bowl and whisk together. Taste for seasoning and add salt/pepper as needed.

Drain the lump crab meat and add it to the dressing. Fold the dressing into the lump crab meat gently, so you do not break it up too much. Continue to fold until completely combined.

Slice the cucumber into ovals (on an angle) that are ¼ inch thick. Cutting them on the angle gives the most surface area to hold the crab salad.

Top each cucumber slice with scoop of the crab meat salad, then garnish with a tiny sprig of Dill.